18 MW biomass power plant in Chennai
Clenergen Corporation (CRGE.OB) Signs Exclusive Agreement to Acquire an 18MW Biomass Power Plant in India to Start Generating Renewable Electricity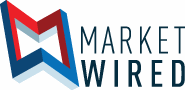 NEW YORK, NEW YORK, Jun 21, 2010 (MARKETWIRE via COMTEX) -- Clenergen Corporation /quotes/comstock/11k!crge.e (CRGE 0.91, -0.07, -6.70%) today announced that its wholly owned subsidiary, Clenergen India Private Limited, has entered into an agreement to acquire an 18MW/h biomass power plant located 40 miles southeast of Chennai, India and related land and other assets. The plant was one of the first and largest to be built in India and was upgraded from 12MW/h to 18MW/h in 2008, with the installation of a new generator and HTC steam turbine engine. The plant site has its own substation and transmits electricity generated by the plant directly into the India national power grid. The completion of the acquisition is subject to bank approvals of the assumption by Clenergen of outstanding bank loans relating to the plant and the release of such loans by plant's current owner. It is anticipated that these approvals will be obtained within the near future. The purchase will be funded through local bank financing and a cash transfer at closing.
The plant sells the electricity it produces through short term power purchase agreements with direct end users at an average price of US $0.13-16 KW/h. Clenergen believes that, at such an average price, the plant will generate an estimated US $15 million in revenues per year, assuming a plant load factor of 80% is maintained. It is estimated that cash of surplus $3 million per annum will be generated at the projected load factor. The Company retains the option to encompass the short term power supply contracts under the 71MW/h power purchase agreement entered into with Power Trading Corporation of India.
The plant converts wood chips and other forms of biomass into steam through a combustion steam process which is then used to power the plant's steam turbine engines. Biomass feedstock supply contracts are currently in place with local vendors. It is anticipated that a cost savings of up to 30% will be achieved from the use of Clenergen's own propriety biomass feedstock which the Company plans to implement over time, as its energy crop plantations production capacity grows. In addition, recovery of exhaust heat generated by the steam turbine can add as much as 2MW/e to the output of the plant.
Commenting on the agreement, Tim Bowen, Chief Executive Officer of Clenergen Corporation, stated: "This is an important project for the Company, as it represents the start of the commercialization of the significant research and development Clenergen has taken to date. Our initial focus in India is to acquire existing biomass power plants as they give an immediate source of revenue and cash generation, which will be used to fund Clenergen's operations and the commencement of full scale commercial energy crop plantations. Trials are underway evaluating our own propriety biomass feedstock species and aim to significantly enhance the profitability of biomass power generation, by using our own feedstock in due course. The Company has an excellent management team in place in India and we expect to reach consistent and optimum generating capacity from when we complete the acquisition of this plant."
Mr.Nandhagopal, Chairman of Nandha Energy Limited, the former owner of the plant, stated: "Over the past six months, we have come to understand and appreciate the business direction Clenergen has chosen to produce renewable energy. The cultivation of energy crops offers a cost effective alternative and provides guaranteed supplies of feedstock for generating electricity. Our decision to sell the biomass power plant to Clenergen we see as being mutually beneficial in the long term".
About Clenergen Corporation
Clenergen Corporation is a publicly-traded company with its common stock quoted on the Over-the-Counter-Bulletin Board /quotes/comstock/11k!crge.e (CRGE 0.91, -0.07, -6.70%) . Clenergen offers strategic clean energy generation and supply of biomass feedstock to address the requirement for renewable and sustainable supplies of electricity. Clenergen has developed a unique modular system for gasification and localized plantation management. Clenergen also plans to provide biomass feedstock for producing wood pellets for co firing with coal to produce low emission electricity.
Clenergen Corporation intends to use proprietary and mixed biomass feedstock to implement sustainable supplies of clean energy for regional, captive end users, remote islands, and mining companies and, through government- or privately-owned power grid systems, other end users, including private homes. The "Distributed Environmental Power System" marries significant proprietary advancements in plant science with proven long standing engineering technologies to achieve this goal. For further information on Clenergen Corporation and its products and services, go to: www.clenergen.com.
Notice Regarding Forward-Looking Statements
This press release contains forward-looking statements within the meaning of Section 27A of the Securities Act of 1933 (the "Securities Act") and Section 21E of the Securities Exchange Act of 1934 (the "Exchange Act"). To the extent that any statements made in this press release contain information that is not historical, these statements are essentially forward-looking. Forward-looking statements can be identified by the use of words such as "expect," "plan," "will," "may," "anticipate," "believe," "should," "intend," "estimate," and variations of such words. Forward-looking statements are subject to risks and uncertainties that cannot be predicted or quantified and, consequently, actual results may differ materially from those expressed or implied by such forward-looking statements. Such risks and uncertainties include, without limitation, those risks and uncertainties contained in this press release and those identified in the periodic reports that the company files with the Securities and Exchange Commission (the "SEC") pursuant to the Exchange Act.
Contacts: Clenergen Corporation Jessica Hatfield 0044 (0)207 739 0028 0044 (0)207 657 3275 (FAX) www.clenergen.com 
--
Gopinath S
Chief Executive
nRG Consulting Services, Bangalore
http://in.linkedin.com/in/gopimysore
http://nrgcs.blogspot.com/
+91 99161 29728